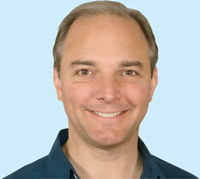 Having studied at The Swedish Institute, I'm extensively trained in both Swedish Massage and Shiatsu.
I believe each of our bodies has its own unique intelligence and awareness- a natural tendency towards well-being. With this in mind, the goal of each session is to encourage the often busy, over-stressed body, to reconnect with that inner source of strength, stability and wellness- to help you to live and perform at your highest level.
I'm currently a teaching assistant at The Swedish Institute, and I've been fortunate to be a member of the US Open Tennis Championship players' massage team for the past five years.

- - - - -
Through my practice, I've found massage to be helpful with:

Neck Pain, Lower Back Pain, Shoulder Pain, TMJ Syndrome,
Rotator Cuff Issues, Sciatica, Tennis Elbow, Golfer's Elbow, Carpal Tunnel Syndrome, Thoracic Outlet Syndrome, Tendinitis, Upper Crossed Syndrome, Lower Crossed Syndrome, Plantar Fasciitis, Sports Injuries, IT Band Syndrome, Reducing Stress, Kyphosis, Muscle Maintenance, and much more.

- - - - -
New York Times Article - February 6, 2012
"How Massage Heals Sore Muscles"
(Study shows that massage reduces inflammation
without NSAIDS and enhances cell recovery)

New York Times Article - September 20, 2010
(Study shows that massage reduces stress hormones
and increases cells in immune system)

- - - - -

Testimonial

"Bret has a magic, gentle, yet firm touch that is at the same time very relaxing and highly therapeutic. I have trouble with tension in my shoulders and lower back, and I always feel that my aches are gone after a session with him."
- Nancy, Designer/Artist